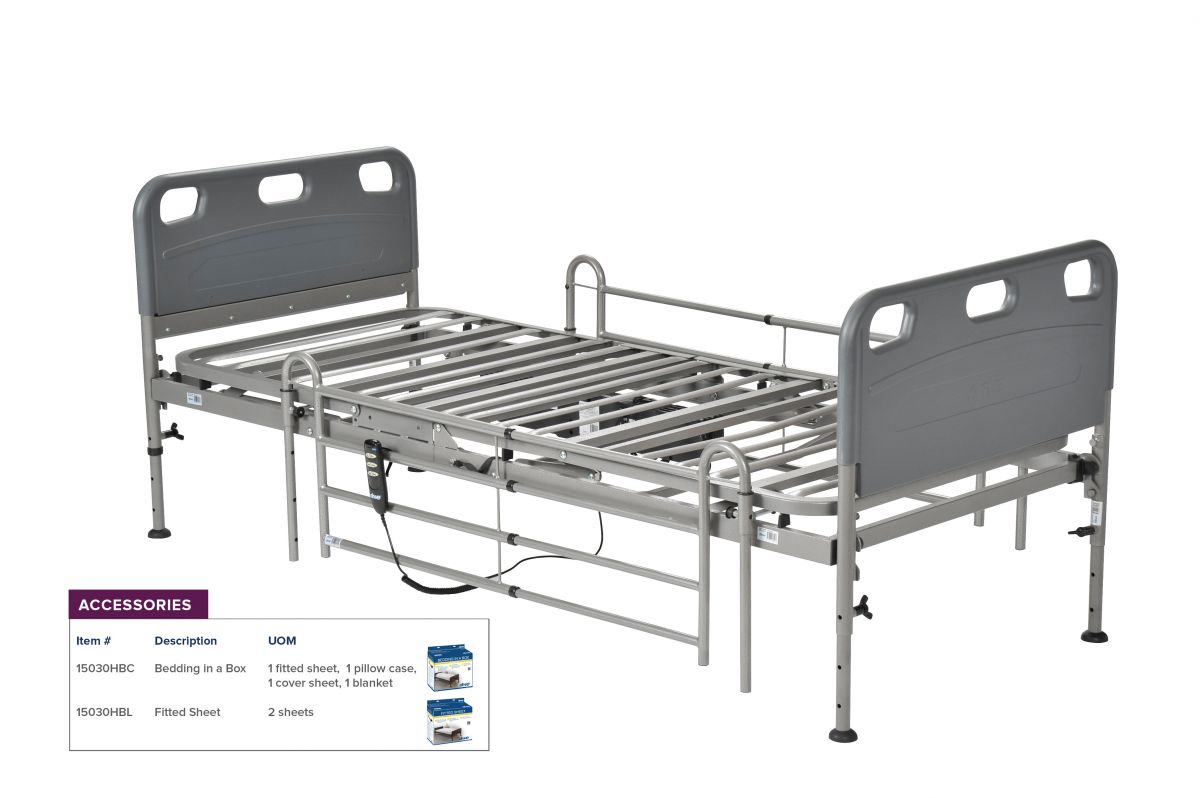 Competitor™ Semi-Electric Bed
Adjustable-height bed, deck height is adjustable without tools. Complete with full side rails and frame mounted retractable receiver bracket to eliminate cross braces and ensure proper placement to reduce loss. Large glow in the dark hand pendant has easy-to-use controls, built in battery backup and troubleshooting light
Ultra-compact single carton (36" x 9" x 45") for easy handling. Safety lock slides over hanger pins to prevent disengaging. Self-contained motor for reduced weight and noise (same as Delta™ Ultra Light 1000). UL approved Motor can be installed and removed with patient in bed.
Opis produktu
Adjustable-height bed, deck height is adjustable without tools
Complete with full side rails and frame mounted retractable receiver bracket to eliminate cross braces and ensure proper placement to reduce loss
Large glow in the dark hand pendant has easy-to-use controls, built in battery backup and troubleshooting light
Ultra-compact single carton (36" x 9" x 45") for easy handling
Safety lock slides over hanger pins to prevent disengaging
Self-contained motor for reduced weight and noise (same as Delta™ Ultra Light 1000)
UL approved Motor can be installed and removed with patient in bed
Casters are optional: Item #15044CSET
Head and foot frame weigh only 42 lbs each
Head and foot boards are interchangeable
Optional trapeze available (model #15560TRAPEZE)
Galeria zdjęć